HIGH-END, CURATED, AND SUSTAINABLY SOURCED PRODUCTS FROM AROUND THE WORLD
Just is an intentional two-sided marketplace for Creators & consumers.
A shopping experience that is tailored for sustainability, care for the planet, the Creators, and for you.

The sustainable way to make.
The right way to buy.
The Just way to help.

To empower women Creators through a technology platform that enables them to grow their businesses, sell their products to conscious customers and provide them opportunities for continuous improvement through education.

Good for you,
Good for the Planet

Our products are all sustainably made by Creators and Artisans globally.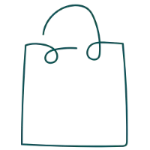 A conscientious decision
with every purchase

All Creators and Artisans are impacted by your purchase. Clean world, clean living.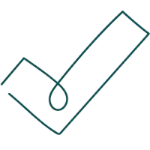 Every Creator and every product is reviewed by our Sustainability Team and scored for your review.
Our Values in our daily work and life...
CONSCIOUSNESS
Living in a state of being awake and aware of oneness. We are all one with our Planet.

EMPOWERMENT
Providing tools and resources for Women so they can thrive. Opportunities, wealth creation, growth, and education.

INTENTIONALITY
By being very intentional about everything we do and how we do it, we are creating a ripple effect through our Team, Creators and Consumers and the entire Planet.

SUSTAINABILITY
We only offer products that contribute to an ecological balance. Our thoughts, actions and words and those of our Creators are working towards a brighter future.

UNIQUENESS
We are on a journey to find the most unique Creators and their products in order to share them with the world. We are unique in our approach, our strategy and our development of team, ethics & results.
"Just is a high end & curated marketplace. Through our partnership with Creators, Brands, and Artisan Groups around the world, we validate their work, uplift women from poverty, and share their craft to an expanded market for the conscientious consumer."

Sign up to hear about the latest news and exclusive offers