WHAT IS JUSTIFIED SUSTAINABILITY?
Each of the fantastic products on choosejust.com is reviewed through a rigorous process by our Sustainability Justification Team. The Brand Owners, Designers, and Artisans provide details and documentation of their materials, production process, and employment practices.

The Justification Team reviews all information, engages with them to refine any answers and details, and completes an assessment that generates a score in three primary areas. The score for each product is displayed on the product page.

The sustainable way to make.
The right way to buy.
The Just way to help.


Why is our Justification score important to you?
We at Just know that you have many options for finding the products you need. We believe each purchase is a statement of what you want the world to be. A conscientious and purposeful purchase means that we want the employees to be paid fairly, the workers to have safe conditions, the production methods to protect the planet, and we can make the world a better place. Justified Sustainable Creators and their products do this.

Justified Sustainability Score Details
Each product page in the marketplace shows the score for these three considerations.
A total score is the average sum for the Creator and their Products.


Wages & Employee
Working Conditions

We evaluate the wages Creators pay in the region, compared to the legal minimum wage, but also for living wages as this is usually much higher than the legal minimum.
We work to understand and ensure that the workers have a safe working environment free from abuse, inequality, or exposure to potentially harmful materials or processes.

Environment, Water & Recycling

The materials used in production are evaluated and scored on factors such as organic, vegan, non-GMO, and other similar properties.
Depending on the product, how the material is gathered, grown, or mined is scored.
Creators focused on the environment are the top consideration for Just in alignment with our Vision and Mission.

Purpose Focused & Certifications

Just is focused on furthering the fantastic vision of our Creators.
The Team evaluates its mission, vision, and values, contributing to the score; additional considerations are give-back programs that the Creator supports.
We also increase scores for certifications from organizations such as GOTS, WFTO, B-Corp Certification, and others.
Just Creators and Products are Often:
Brands & Designers Producing Eco-Innovative Products

Ex-Trafficking Victims that are creating unique products as part of a collective or outreach organization

Indigenous Artisans that are applying their ancestral techniques

Marginalized Groups that find a way to create new things

Micro, Small and Medium Women and/or BIPOC Owned Business that hand make products

Single mothers that make products at home to support their children

Women with Disabilities that express themselves through their craft, trade, and skill sets

Women and youth who are transitioning from homelessness, incarceration or shelters
"Just is a high-end and curated marketplace. Through our partnership with Brands, Designers, and Artisans worldwide, we validate their work, uplift women from poverty, and share their craft to an expanded market for the conscientious consumer."

Featured Justified Creator - Introducing Carry Courage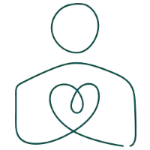 Good for you,
Good for the Planet

Our Products are all sustainably made by Creators globally.
A conscientious purchasing decision

Your purchase positively impacts all Creators and contributes to a more sustainable planet.
Every Creator and every product is reviewed by our Sustainability Team and scored for your review
Sign up to hear about the latest news and exclusive offers